Our approach - the Live Fashion model
We at Ispira support the development of successful business models in highly competitive markets.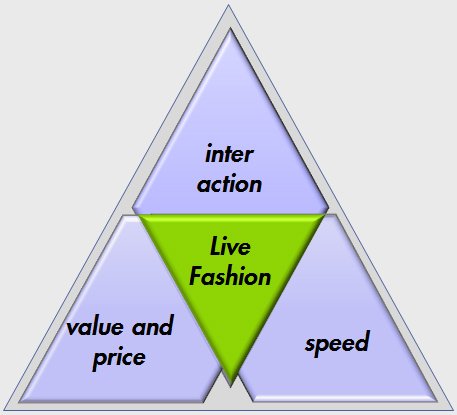 Successful retail is driven by 3 key principles:
> interaction: multichannel connection with your community
> value: constantly exceed customer expectations
> speed: listen, understand, respond
Download our Live Fahion model Introduction document
Today's success is based on skills and innovation rather than fixed asset. We help our clients focusing on perceived value and competitive advantage, sustainable development.
Be inspired by Ispira.